I am so excited to be a part of the Fairy Tale giveaway hop and to interview the author whose book I'm giving away:


Welcome to Rina's Reading, Anne Elisabeth! To date you have three books published and another one coming out in the fall. When did you first decide to become a writer and how long did it take you to become published?
I think I decided to become a writer when I was nine years old. At least, that's when I decided that I would "someday publish," which was a bit premature on my side! I had no idea just how difficult publishing was. My mother is the author of sixteen published novels, (including Carol Award-winning Faithful Traitor), and I grew up watching her write and publish. Thus, professional writing always seemed very possible to me.
I studied English literature for four years at various colleges and universities, and when I left school, I wrote my first novel the following summer. Well, I say my "first," but in reality, it was probably more like my seventh. The difference being that this was the first novel I wrote with the intention of selling. All the others were practice! After a certain number of rewrites, I found my agent, Rachel Kent of Books & Such Literary Agency within a year. Within a year after that, she sold Heartless to Bethany House Publishers. A year after that (and many more rewrites later!), I held the hard copy of my published novel in my hands. It was quite the whirlwind!
I'm glad you and your agent persevered! What is an ideal writing setting?
Somewhere without windows. I am far too easily distracted! I used to enjoy writing in the sunroom of our house . . . but spent MUCH too much time looking out at our garden or the pretty bamboo forest on the edge of our property. Then I started seeing all the wild cats living in our neighborhood, and suddenly I wasn't writing, but working with lost kitties and finding them homes . . . which is fun, but not literarily productive! So, these days I work in the dining room, my back to all the windows, and I tend to get a lot more accomplished.
To complete the picture, I like to have a nice-sized mug of tea (dainty teacups don't hold enough to fuel my creative inspiration), specifically the mug that was the very first gift my husband bought me back before we were officially dating. It's darling (and yes, I'm a romantic).
To that, add a cat in the lap and a dog at my feet, and I'm ready to go!
Sounds like a cozy spot to work. Your stories are filled to overflowing with fantasy, history, adventure and allegory. What authors, images and experiences inspired you?
SO MANY! It's hard to limit the number of inspiring authors to a reasonable-sized answer! Of course, I adore C.S. Lewis. I also love George MacDonald, Tolkien, and Madeline L'Engle. I thoroughly enjoy the YA fantasies of Robin McKinley, Shannon Hale, and Gail Carson Levine. Recently, I've been reading Shakespeare again, and Victor Hugo, and finding both of them inspiring in VERY different ways! Terry Pratchett and Diana Wynne Jones might be my all-time favorites when it comes to curl-up-with-a-cozy-novel writers; and I would love to be Megan Whalen Turner when I grow up!
As for experiences . . . any experience can (and often does) turn into inspiration for my work. Oddly, many of the most inspiring experiences have been the most ordinary in real life.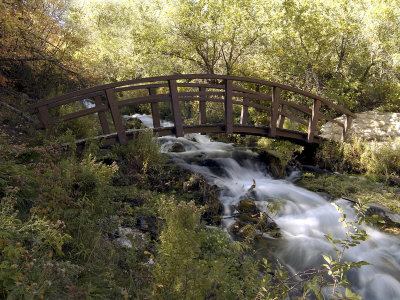 While attending my last year of university, I used to run away from homework and go down to the Nature Walk where there was a secluded wooden bridge over a dirt-brown stream, and there I would sit, sometimes for an hour at a time, pretending I had no responsibilities (and hiding in the bushes if anyone else came by, for I was a very private person). That image found its way into Heartless.
Playing "battle" with my brothers when I was growing up, throwing acorns as missiles, turning sticks into swords, trees into fortresses . . . all of that found its way into Veiled Rose.
Watching God work miracles in my life, then forgetting and doubting all over again when the next struggle comes around . . . this all-too-frequent experience found its way into Moonblood, and formed a huge part of that story.
The exciting trips abroad, the successes, the glamorous occasions almost universally have proved uninspiring when it comes to shaping my fiction. It's the simple, the everyday, the human experiences that provide the magic almost every time.
So many good authors, I love Robin McKinley and Gail Carson Levine's YA fantasies. Did you plan on writing a series when you started?
That's actually a question with kind of a funny answer. Yes, I did plan a series . . . but no, I did not intend for Heartless to be part of that series! I had been working on ideas for the Tales of Goldstone Wood since I was about fourteen. But most of them I found rather too large and unwieldy for my inexperienced hands to grasp. So I shelved them through college, studied literature, and then came out the other side determined to write something unrelated to that series.
I wrote the first draft of Heartless. And I realized that this stand-alone book was actually the perfect gateway into the much broader series I had in mind. While the other stories were so complicated, Heartless was deceptively simple. While they dealt with enormous themes I didn't quite yet understand, Heartless grapples with very relatable human emotions.
So I redrafted Heartless to fit my series, and everything else I had tried to write back in high school suddenly took on a form and structure it had lacked before.
I often think of Heartless as God's gift to me. The idea for the story sprang up very suddenly, wrote itself very quickly, and found a publisher fast enough to make my head spin! It was all obviously God's timing and God's work . . . and I do believe He has plan for the rest of the series as well.
That's neat that the ideas from years ago are being brought to life now. I wondered how you could make it all fit together so nicely.
Starflower, the next book in the series, comes out in the fall and tells a bit about the history of Goldstone Wood. Can you tell us a bit about the next book you're working on?
Well, I am currently working on a near-final read-through of Starflower, making certain it's in good condition before it goes to print. Then I am waiting on my editor's response to Book 5, which picks up where Starflower leaves off. I am actually writing the first draft of Book 6, which continues the story of Prince Lionheart from where he ends up in Moonblood . . . but which will connect back to the storylines of Book 5.
It's complicated to type out here, but it will make sense when you read it! And I'm having tremendous fun with it all. You can expect in Book 6 to see Lionheart, Lady Daylily, cousin Foxbrush, the evil Baron of Middlecrescent, and many more familiar characters from the first three novels. And yes, you might catch a glimpse of Rose Red as well . . .
Oh, I can't wait to read them all and find out what happens to everyone! Lastly, where can readers find you online?
They can read my author blog,
anneelisabethstengl.blogspot.com
, and see my various doings from there. I just hosted a Fan Art contest and will soon be displaying the original works of art, all Goldstone Wood related, done by my various talented fans! I'm also currently writing a blog series about famous fairies in fiction, including Tinkerbelle, Ariel, Queen Crosspatch, the Sugarplum Fairy, and many, many more! You'll also find random tidbits about my stories, thoughts on the writing life, rather too much about cats, a smidgen of baking . . . all sorts of random things!
You can also find me on my facebook author page under
Anne Elisabeth Stengl
. And I love to receive emails from my readers if they have any questions or comments they'd like to send my way!
Thank you for hosting this interview for your lovely blog, Katharina. These were fun questions!
Thank you, Anne Elisabeth for all your in depth answers! I loved learning more about how the series came to be.
And might I add that I love her blog, the current series on fairies and last fall's series on dragons are quite informative. I also really enjoyed learning more about Goldstone Wood through the A-Z series she did on Veiled Rose earlier this year.
And now for the giveaway! One person will receive ONE BOOK (or ebook) of THEIR CHOICE from the Tales of Goldstone Wood series: Heartless, Veiled Rose, or Moonblood.
Read the Goodreads summaries or my review of Veiled Rose to help you decide.
International entries are welcome but depending on shipping costs will be limited to an ebook.
Giveaway ends May 2st at 12:01am. The winner will be notified by email (and mentioned on the blog) and will have a week to respond with the title of their choice. If I don't hear back from you by then, I'll pick another winner.


How to enter:
Please use the Rafflecopter form! The mandatory entry is to leave a comment answering this question: Who is your favorite fairy tale or fantasy character?
(You can have more than one favorite.)
There are two optional extra entries: Like the Rina's Reading Facebook page and be a GFC (Google Friend Connect) follower.
a Rafflecopter giveaway