The Enchanted Castle.
by E. Nesbit. Audiobook via http://www.booksshouldbefree.com/book/the-enchanted-castle-by-e-nesbit (First published in 1907)
What a fun story! I wanted a fun, light story to listen to while driving and this certainly fit the bill. But it also has quite the adventure and wasn't precisely what I expected. I must not have completely read the summary on the website because I thought it would be like The Happy Hollisters by Jerry West, or any of the Famous Five
stories by Enid Blyton.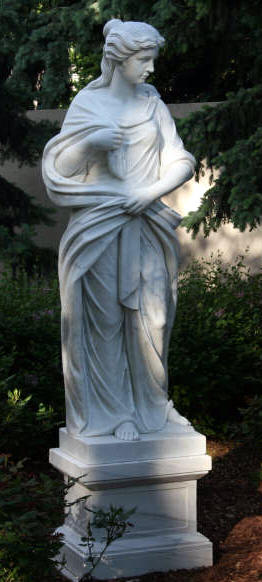 I was in for a pleasant surprise. While it is about three siblings who are stuck at school over the holidays, they don't just have the "usual" adventure of catching a crook or solving a mystery. What makes this story different is that The Enchanted Castle really is enchanted and magic really does exist there. Statues come to life in the moonlight, wishes come true, and … well, I don't want to give away any surprises. Needless to say, Jerry, Jimmy and Cathy and their friend Mable find themselves in quite the adventure and several scrapes.
The only other story by E. Nesbit that I have read is The Railway Children (great story!) and she is an excellent story teller and the kids say quite droll things:
Lawyers make you tell everything you know at trials, and a lot of lies besides.
I laughed many times and grinned many times more. Almost each chapter leaves you wondering what on earth will happen next. The only time I got lost was during the last chapter.
I enjoyed everything except the ending – but that's because it was very late and I was driving to my final destination (I had stopped for a visit elsewhere when I had just 20 minutes left of the story). So when I resumed the story I was trying to pay attention to street signs (made two wrong turns) and wasn't able to follow some of the descriptions in the climactic scene. So it's really my own fault that I didn't enjoy the last part of the final chapter. But it's a good ending, I liked how the ends were tied up.
I don't usually listen to audio books; this actually might have been my first one. But I had a long car drive and this made it go quite quick. At first I thought the reader enunciated too much, but then I didn't notice it. Make sure you explore the website Books Should Be Free
because they have lots of fabulous books that are now in the public domain available for download as ebooks or audio books.