The news you have all been waiting for. Who won the Tales of Goldstone Wood giveaway? Drum roll please!
Lacey T.
Congratulations Lacey! I'll be sending you an email shortly. Please reply with your choice of book before May 8th, if I haven't heard from you I'll pick another winner.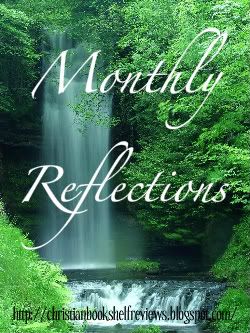 How I fared on my April goals:
Out of my six goals I completed 3 and a half. I joined
Pinterest
, created a
Facebook page
for this blog, updated the look (see that lovely image up top?), had a successful blog hop, and partially accomplished my reviewing goals. And had 15 posts. But I didn't do so great on the reading side of things...
Yeah, I didn't get a whole lot read this month. (Covers her eyes in shame.) But I did start three books and am almost done one of them.
My Reviews:
Memes and other posts:
Three posts about free ebooks on Amazon
My May goals:
Review two books for NetGalley and two for Blogging for Books
Review at least half of the books I read and maybe get some written that I haven't gotten to yet? (That didn't work out so great in March or April, maybe May…)
Read 4 non-fiction books